The Legend Of Zelda - Für euren PC
Hier haben wir für euch viele zeldabezogene Dateien zusammengestellt, mit denen ihr euren PC so richtig euren Interessen anpassen könnt! Viel Freude dabei.
Natürlich könnt ihr auch hier wieder gerne neue Sachen einschicken (
Tetra
), bitte schreibt jedoch die Seite, von der ihr die Sachen habt dabei, falls ihr nicht selbst am Werk wart.
Wallpaper
Screensaver
Komplette Desktop Themes
Fonts
Icons
Winampskins
Browserthemes
---
---
The Legend of Zelda: Breath of the Wild - Creating a Champion - Hero's Edition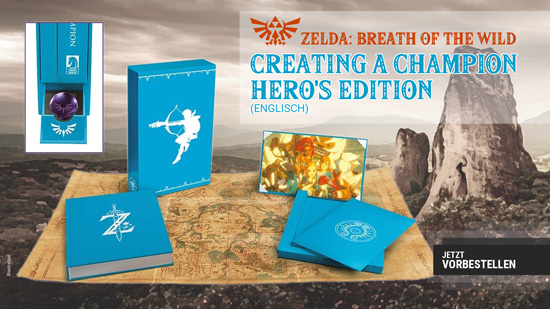 Als Amazon-Partner verdiene ich an qualifizierten Verkaeufen