Musik aus den Zeldaspielen
Hier möchten wir euch die offiziellen Soundtracks der Zeldaspielreihe vorstellen.
Wenn ihr einzelne Lieder noch einmal außerhalb der Spiele hören möchtet, schaut doch mal bei unserer
Jukebox
vorbei!
>> Zur Jukebox <<
Die CDs: Ocarina Of Time-CDs
Majoras Mask-CDs
The Wind Waker-CDs
Twilight Princess-CDs
Gemischte Zelda-CDs

Außerdem gibt es hier noch
Infos zu echten Okarinas
Schaut auch auf jeden Fall mal bei unseren
Zeldaklingeltönen zum Selbstkomponieren
vorbei!
---

---
The Legend of Zelda: Breath of the Wild - Creating a Champion - Hero's Edition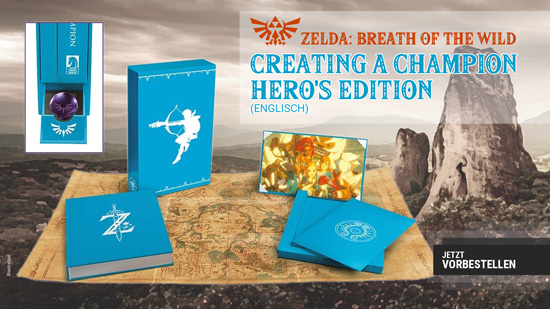 Als Amazon-Partner verdiene ich an qualifizierten Verkaeufen